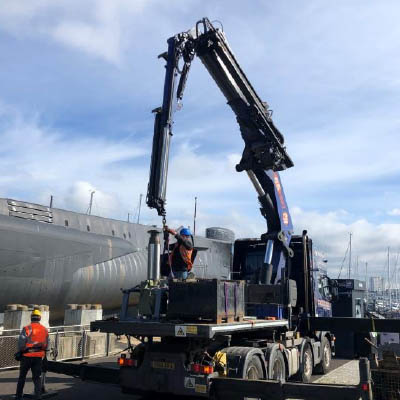 This project was completed for the Royal Navy Submarine Museum part of the National Museum of the Royal Navy and included both object conservation and gallery installation.
Two objects within the collection had been identified as core additions for the Silent and Secret exhibition.
Ian Clark Restoration was commissioned to undertake both the conservation treatment and installation which included the design and manufacture of bespoke mounts
The radar assembly was an Aerial Outfit AZN (1) & (2) Dual purpose Df & radar submarine aerials and AZN (1) Resolution Class/AZN (2) Swiftsure Class.
The hatch is representative of a Polaris missile system
The surface treatments were hand applied using low-interventive techniques and included surface focused conservation, consolidation of existing decorative finishes and the redecoration of targeted assemblies/components
Due to the restricted height, access and logistical difficulty within the gallery it was necessary to reduce the overall height and weight loading of the radar by removing the top most mast aerials, fixtures and fittings.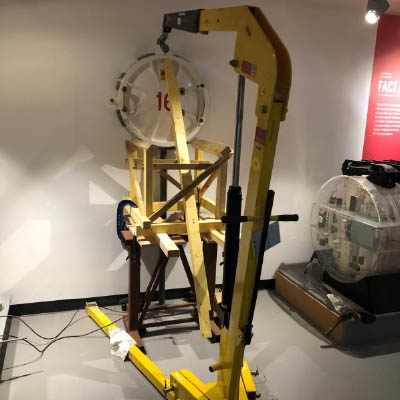 The radar body and mount was manoeuvred across the gallery floor on machine skates and reassembled in position.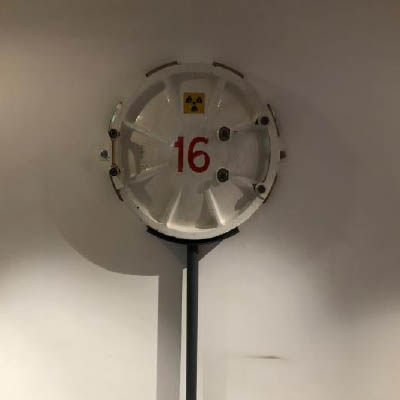 The missile hatch door was lifted into position with a floor crane and temporarily secured to a customised timber stillage while the wall fixings and hatch mounting brackets were assembled.