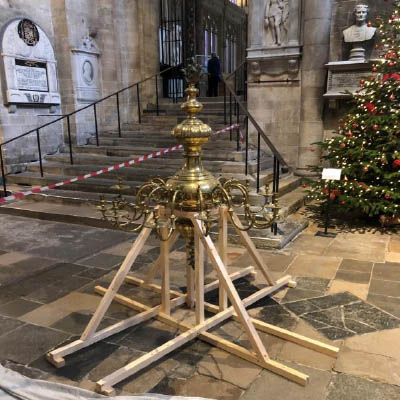 Winchester Cathedral has created a wonderfully inspiring new exhibition galley within the heart of the this architectural icon.
An important element of the pre-construction and fit out phases for The Kings and Scribes project was the making safe and removal of the precious cathedral artefacts that surrounded the architectural envelop which now houses the new exhibition gallery.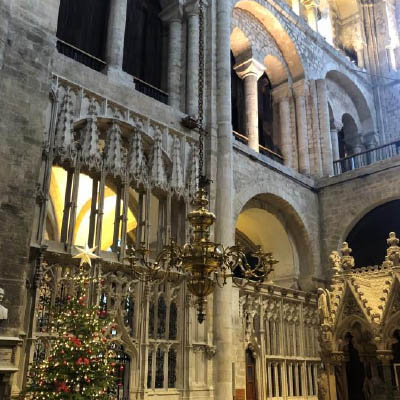 One of these artefacts was a spectacular highly decorative 18th century chandelier suspended within the southern transept.
The chandelier had not been fully removed for many years and is only rarely lowered for candle lighting and light cleaning.
Whilst in store a condition survey was carried out during which a number of historic defects and repairs were identified.
Ian Clark Restoration was commissioned to undertake these repairs which included replacing lost fixings and sensitive repairs to the arms and candle drip pans.
The brass chandelier was cleaned, 2 coats of clear protective wax were applied and the then re-rigged with new top fixings